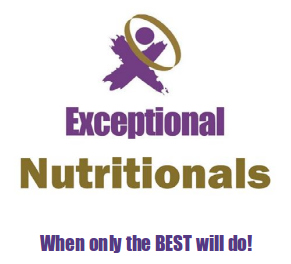 Exceptional Nutritionals is here to provide high quality Nutritionals
to both Health Care practitioners and their clients.
Many of these products are also included in special protocols, designed
to help support various situations or concerns.
** These products are available at wholesale prices to qualified healthcare practitioners only!
To obtain a Login for wholesale purchases, please contact us here:
and we will send you account set up information.
And if you want to learn more on how to use these Exceptional products?
We now have many of our Educational Courses available for
Finally, we can also help to direct you to a laboratory testing center,
where you and your clients can order most "Functional Health" related lab tests,
directly from the labs, without the need for a doctor's visit or prescription.